P30 FOR ROS - Feature
This utility facilitates fast, effective upload of your P30 to ROS. In order to use this facility, your company must be registered to use ROS.

With effect from 1 January 2009, for employers who file their returns and associated tax payments via ROS, the existing time limits have been extended to the 23rd of the month immediately following the income tax month during which the deductions were made.

Where a return and associated payment are not made electronically by the new extended deadlines, the extended time limits will be disregarded so that, for example, any interest imposed for late payment will run from the former due dates and not the extended dates.
IMPORTANT NOTES
A P30 must be submitted within 14 days of the month end. Failure to do so will result in a fine.
To access this utility go to ROS > P30 > P30 by Week Number or P30 by Date
Click ROS displayed at the bottom of the P30 Report
Select the Return Period i.e. Monthly/Quarterly.
Choose the period start date e.g. 01/01/2016.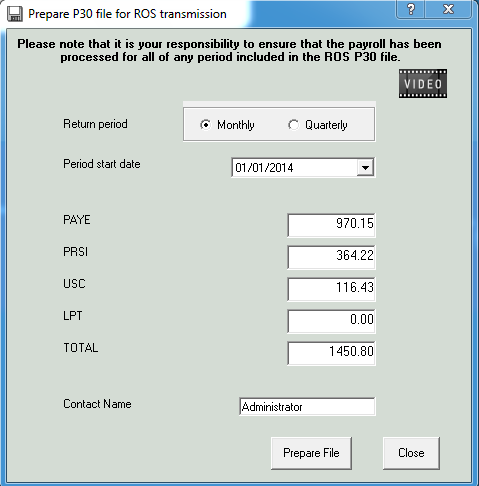 SUBMITTING THE P30 TO ROS
To access this utility go to www.revenue.ie > Login to ROS
Select

Certificate

Enter

Password

Click

Login to ROS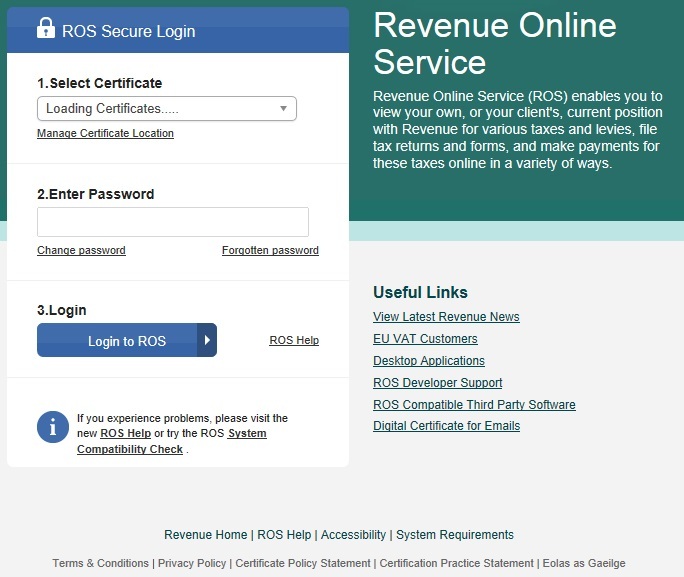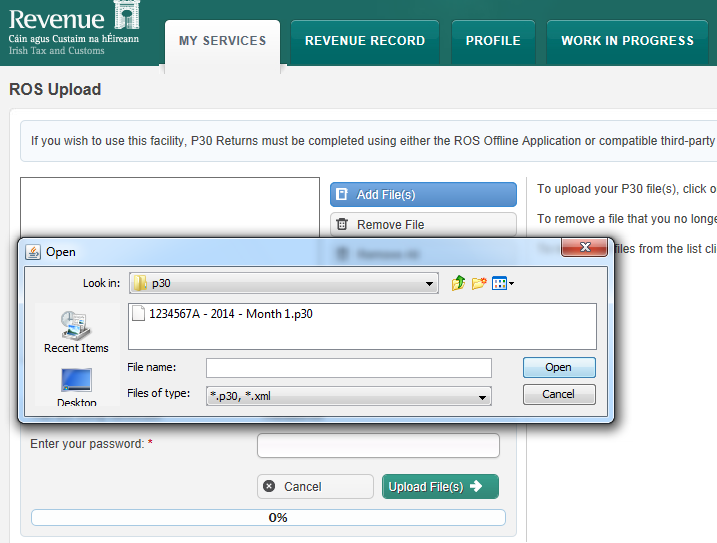 Confirm that P30 details are correct - Click

Next

Tick

file return only

to make a P30 return with NO payment -

Use this option if you wish to return a P30 without payment or if you have NO payment to make.

If you wish to make a return with a payment - Tick

Payment type

i.e. Laser card, RDI (ROS Debit Instruction)

Confirm file upload by entering password

Click

Sign & Submit

An acknowledgement of your P30 return will be sent to your ROS Inbox