Multiuser - Using the Latest Employer File
In Thesaurus Payroll Manager, if you are signed into Connect, when you open an employer and your version of file is older than the version in Connect (i.e. that you or a colleague synchronised to Connect from another computer), you will be immediately prompted to download the latest version.
The prompt window contains data such as the username and email address that last synchronised the employer file to Connect and what periods were finalised in the employer file and date and time synchronised to Connect.
There are three options to select from - 'Use Latest', 'Ignore Latest' or 'Cancel'.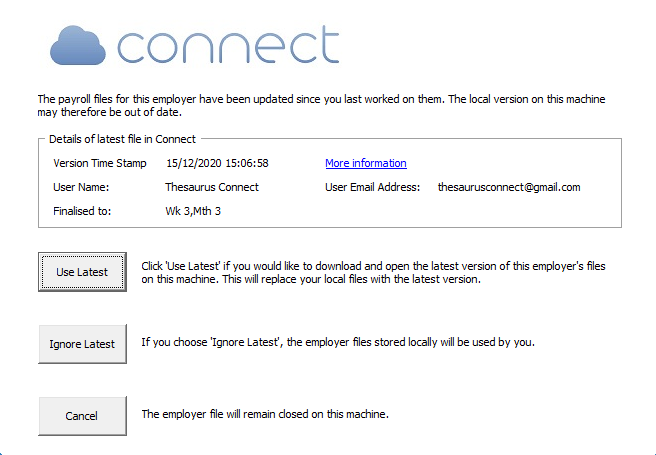 The user can select to 'Use Latest' version and the details for what periods have last been updated in the employer file synchronised to Connect will be available for the user to view before restoring the latest employer file from Connect. If they wish to continue they can select 'Yes'.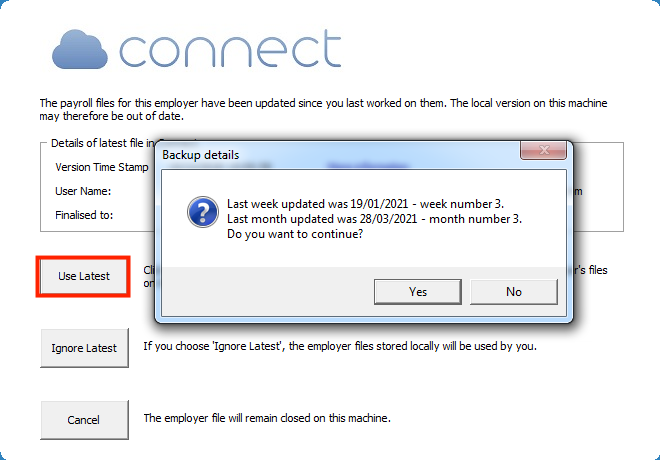 When you select 'Yes' to continue the latest employer file will be restored from Connect into the user's application of Thesaurus Payroll Manager and replaces the previous employer file. A message will show that you have successfully restored the employer file from Connect.
Select 'OK' and you will then be asked to open the employer as normal by entering in the password.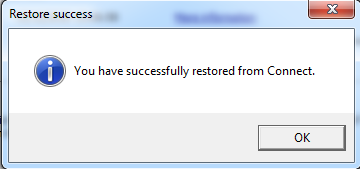 The user can select to 'Ignore Latest' version and they can continue to access and use the employer file on their local computer.
Please note if you ignore the latest version and process payroll you can synchronise this employer to Connect and this may overwrite a more up to date version of the employer file in Connect.
The user can select 'Cancel' and the employer file will close on their computer.