One4all Gift Card - Tax-Free Staff Rewards & Benefits
One4all gift cards are a great tax-free gift for staff for Christmas, birthdays, anniversaries, retirements and is a great way to boost morale and spread a little happiness.
One4all is a multi-store gift card brought to you by An Post. One4all gift cards can be redeemed in a wide range of stores including Argos, Pennys and Easons. It is simple and straightforward to purchase One4all gift cards in Thesaurus Payroll Manager.
Thesaurus Payroll Manager customers can purchase gift cards directly from the payroll software. There is no additional charges on Thesaurus Payroll Manager to avail of this gift card facility. All you need is the employees PPS numbers.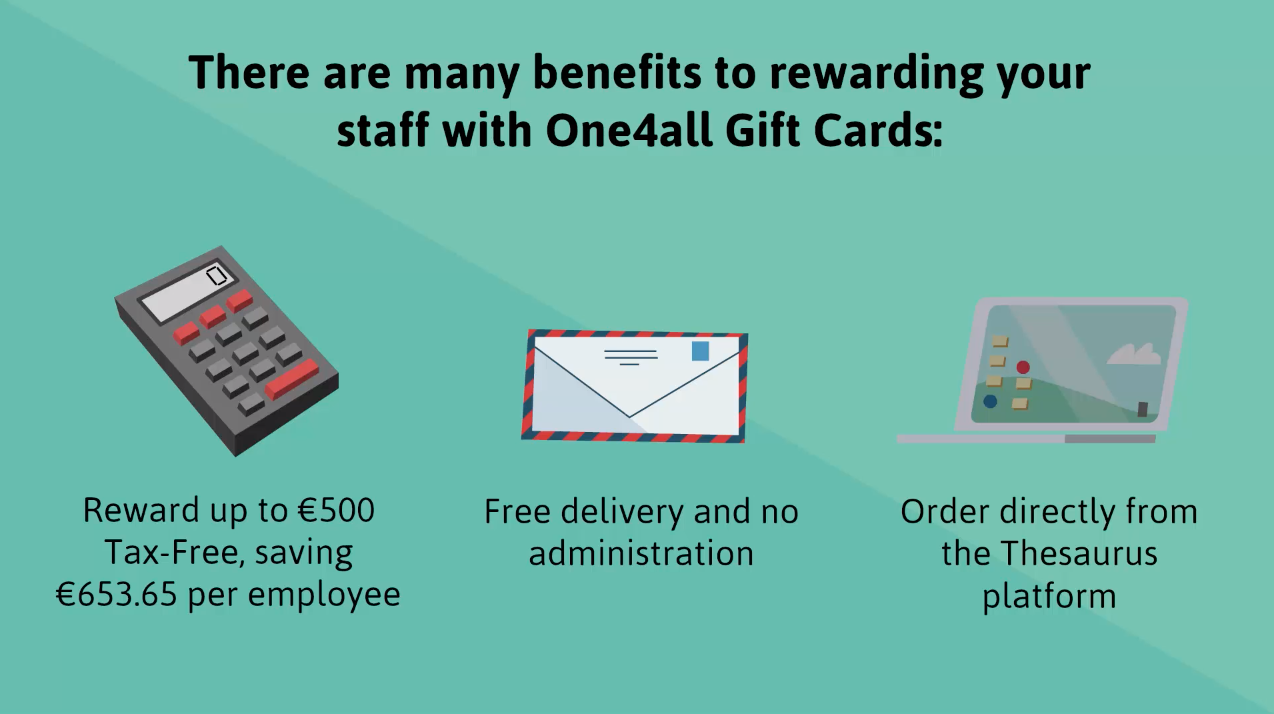 Thesaurus Payroll Manager will prevent you from ordering a card in excess of the exemption limit of €500 and will alert you if you attempt to purchase more than one gift card for an employee in any one tax year.
Please note: Thesaurus Payroll Manager does not share PPS numbers, or any other personal information with gift card companies. The only relevant information transmitted is the information you see on the relevant Thesaurus screen. The last 3 characters of an employee's PSS number are used as a "works number" to distinguish between any of your employees who may share the same name.


Are you missing out on the Thesaurus newsletter? We will not be able to email you without you subscribing to our mailing list. You will be able to unsubscribe at anytime. Don't miss out - sign up to our newsletter today!