List of Employees
To prepare for PAYE Modernisation which goes live on 1st January 2019, Revenue is asking employers to submit a list of employees through their Revenue Online Service (ROS). This list is required by Revenue for data alignment and was due to be submitted by the end of October 2018. Please note, on 2nd November 2018 Revenue issued an eBrief announcing they were extending the deadline and employers still wishing to file the submission can do so.
Revenue's aim is to have knowledge of the correct employment details for as many employees as possible for PAYE Modernisation.

The list required must include:


employees who are currently in your employment (including directors)


employees on long term leave such as maternity leave or sick leave


pensioners in receipt of payments from you


seasonal or temporary employees for whom you have not completed a P45


employees on a career break for whom you have not issued a P45


employees for whom you have received PAYE Exclusion Order.


Thesaurus Payroll Manager facilitates the preparation of the list of employees in a compatible format (XML) for upload into ROS.


Before doing so, however, it is important to ensure that you have:


used the most recent P2C to get the correct PPSN for each of your employees


followed the P45 process for any employees who have left your employment


submitted Part 3 of the Form P45 or Form P46 for any employees who have started in your employment.
To prepare a list of employees in the software, go to ROS > List of Employees


Enter your employer address, telephone number & contact name if this information is not already stated


Click 'Continue'


The payroll software will automatically save the List of Employees into the default location of C:\ROS. If you wish to save the file into a different location, click Browse > Select your preferred location for the file > Click 'OK'


Click 'Prepare File'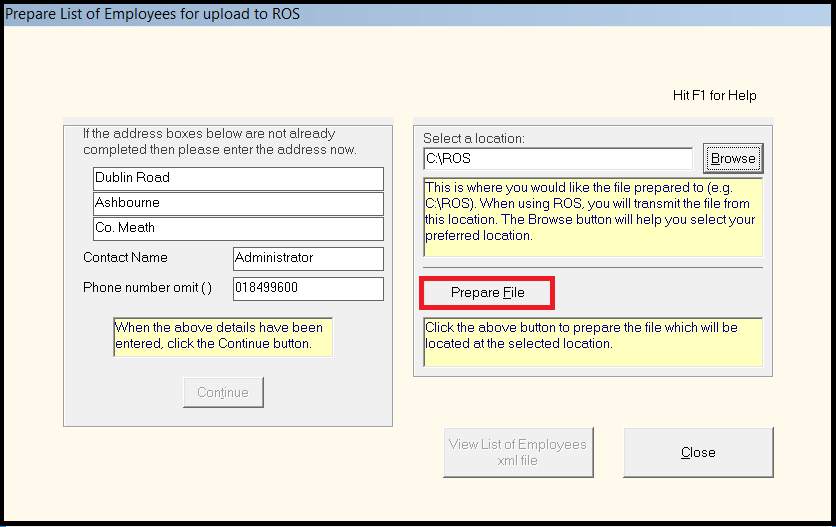 Your 'List of Employees' file has now been successfully prepared, ready for upload into ROS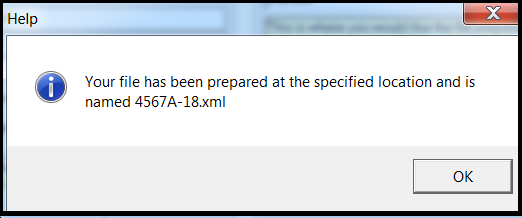 To subsequently upload your list of employees into ROS:


log in to your Revenue Online Service in the normal manner


go to 'My Services' and click on the 'List of Employees' link under 'Employer Services'


select the employer registration number for which you are uploading the list of employees and attach your List of Employees file that you have prepared in Thesaurus Payroll Manager


your file will now be validated. - once validation is complete, click the 'Submit' button


sign and submit the file to complete the submission


an acknowledgement will subsequently be displayed on screen and you will receive a ROS Inbox message to confirm completion.
Points to Note