Paying Employees with a Non-Irish Bank Account - SEPA
If you will be paying employees using a SEPA bank file and wish to enter the BIC and IBAN details in respect of a non-Irish bank account, this can be done as follows:
Go to Process Icon No. 1 or Employees > Add/Amend Employees




Select the Employee


Choose Cash as the payment type


Update the employee record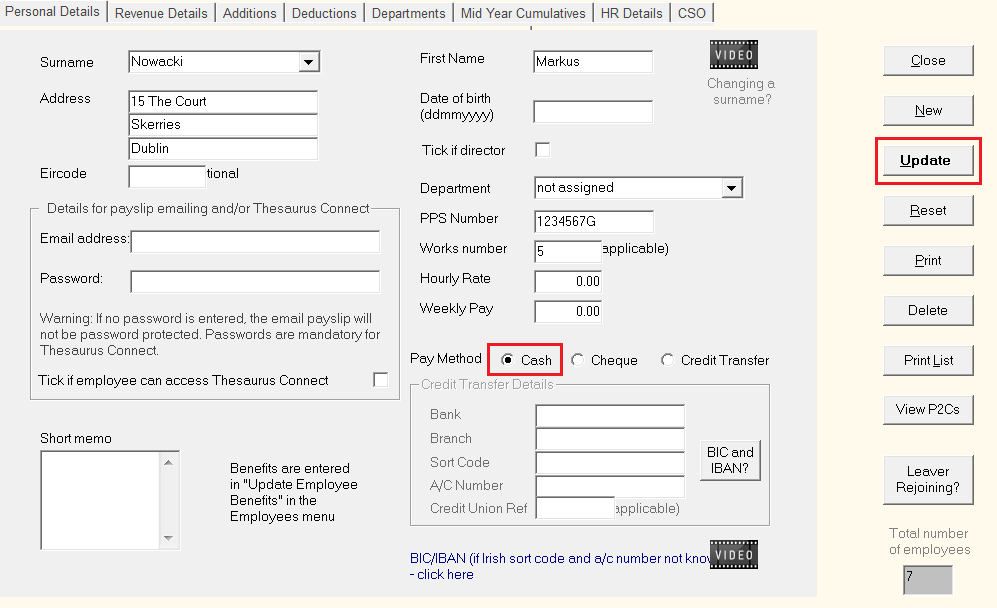 Next, go to Employees > Enter BIC and IBAN


Select the employee and enter their BIC and IBAN details


Click Update


When you next enter the employee record, their Pay Method will now be set to Credit Transfer.


Bank accounts for which a BIC & IBAN have been entered will display a sort code of '000000' and an account number of '00000000'. No further action is required by the user - the BIC and IBAN entered will be automatically detected when a SEPA bank file is prepared in the software.