Restoring your Payroll Data
To access this utility go to File > Restore Data Files: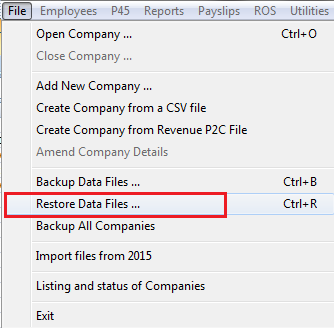 Select the location of your backup i.e. USB key, Network drive etc.


Highlight the company that you are restoring the data files for.


Click Restore to restore the payroll data files from the desired location
Please note: if the company is not set up, the program will automatically detect this and will set up the company from the backup. There is no requirement to set up the company first under 'Add New Company'.