Submitting a P45 Part 3 to ROS
All P45 Part 3 and P46 submissions must include a valid employee PPS number. Revenue and ROS will not accept either of these submissions without a PPSN.
This utility facilitates the submission of new employees online through ROS. The new employee must be entered in the Add/Amend employees section before proceeding - Go to Employees > Add/Amend employee details > Click F1 for help.
New employees
P45 Part 3
On commencement of employment an employee, who was previously employed during the year, will give the new employer Part 3 of the P45 issued to them by the previous employer. This P45 Part 3 should be submitted to Revenue via ROS to notify Revenue of the employee's commencement of employment with the new employer, this will result in Revenue issuing a Tax Credit Certificate instruction (P2C via ROS) to the new employer.
The P45 Part 3 details can be entered in Thesaurus Payroll Manager which will then facilitate the preparation of an electronic P45P3 for submission to Revenue via ROS.
To access this utility go to ROS > P46 and P45 (Part 3) > P45 (Part 3)
Select Employee
Enter Registered number of previous employer
Enter Date of leaving and any LPT deducted
Click Prepare file
Click Save
The P45 file will save as the employee's PPS number - this can be renamed if you wish
The P45 Part 3 file is now ready to be uploaded to ROS
SUBMITTING THE P45 PART 3 TO ROS
To access this utility go to www.revenue.ie > Login to ROS
Under My Services - Select Upload Form(s) Completed Off-line section
Select New employee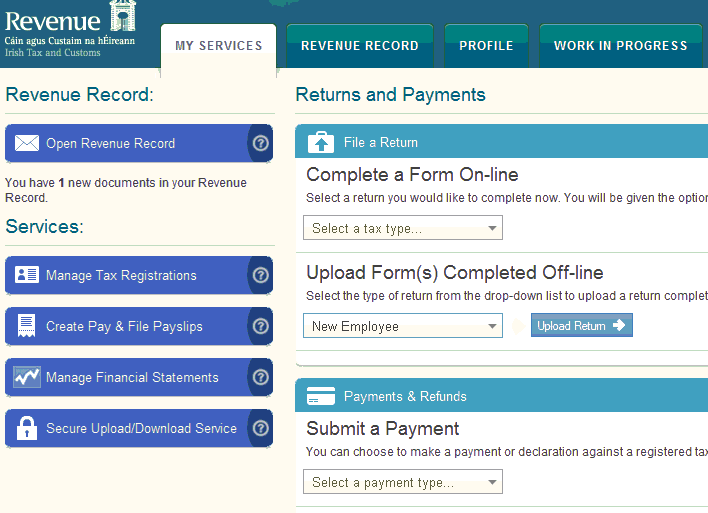 Select saved file - normally employee's PPS number
Click Add File(s)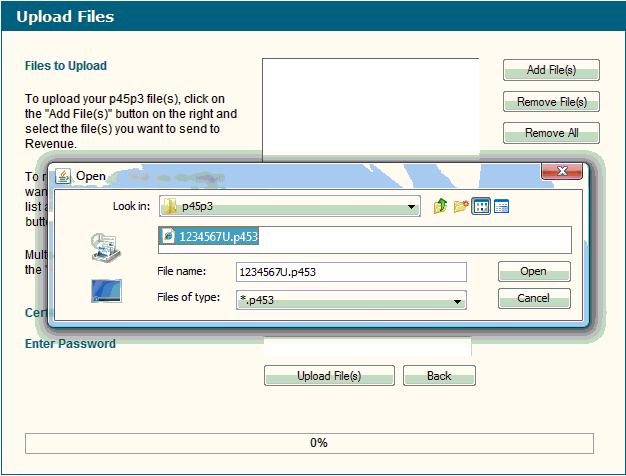 Enter Password
Click Upload File(s)
Once successfully submitted, confirmation will display on screen accompanied by a confirmation number for the submission.