Unable to add an Agent Certificate in the Standard version

If you are using the Standard version of the software, by default the option to add an Agent Cert will be hidden from view.
Therefore, to be able to add an Agent Cert into the standard version, go to Help > About and press function key F10 on your keyboard.


This will enable the Agent Cert utility in the software. Click OK.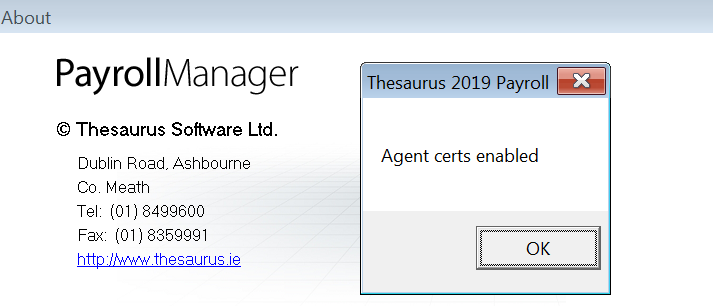 On closing the About screen, you will now have the option to add your Agent Cert within the File menu:





Further guidance on adding an Agent Certificate can be found here