Registering for Thesaurus Connect (Traditional Method)
To register for Thesaurus Connect, simply click here to access the registration screen. Note: If you have already registered an account, (e.g. used Connect last year) simply login here and go direct to step 5 below.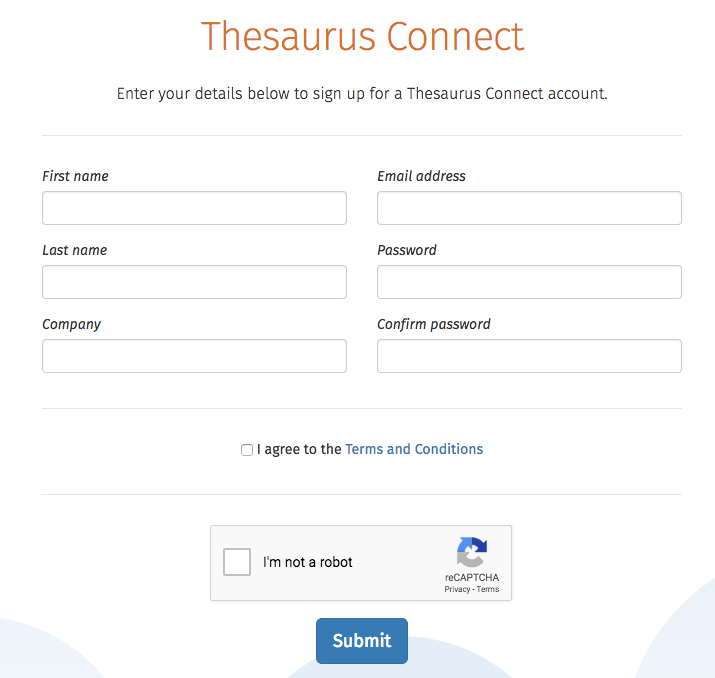 1) Enter your details in the fields provided, and tick the box to agree to the terms and conditions, if you are happy to do so.

2) Next, tick the box 'I'm not a robot' and select Submit.

3) An email will subsequently be sent to the email address provided with instructions on how to complete the registration process.

4) On receipt of this email you will be provided with a link, which will bring you through to your login screen. Simply log in to Thesaurus Connect with your email and password.

5) Your Thesaurus Connect Dashboard will now be displayed on screen.

6) Initially you will have no employer files added - simply enter the purchase code you received from us. This is the 9 letter code included on your invoice in the format XXX-XXX-XXX. Enter the code and click Submit.



You are now ready to connect your employer file(s) to the cloud. For assistance with this, click here .