Revenue Payments Record
This utility facilitates the recording of payments made to the Revenue Commissioners.

This feature merely records a list of the payments made to Revenue in order to track compliance and outstanding liabilities within Thesaurus Payroll Manager.
To access the Payment Record go to Reports > Tax details > Payments Record
Enter amount paid accordingly


Click Update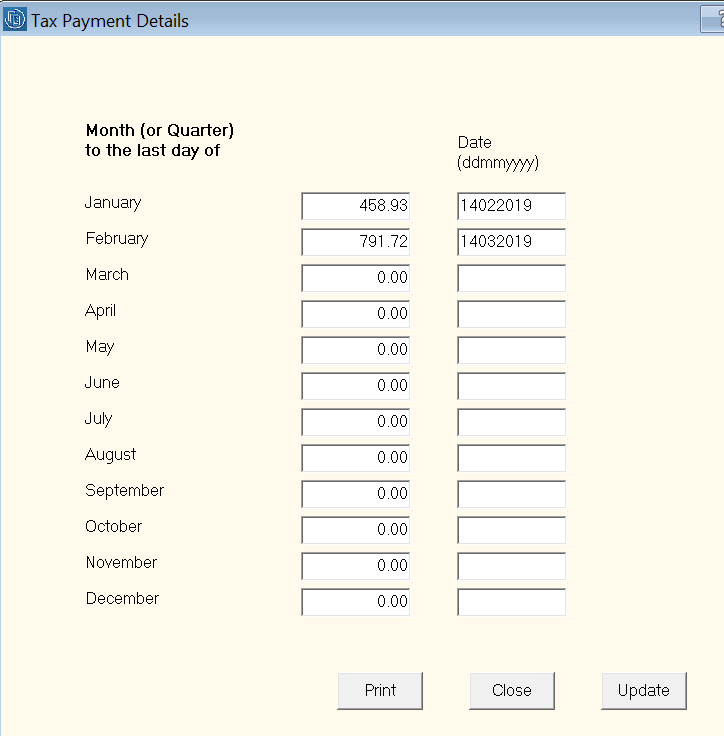 The payment record can be updated at any time.