Principal Contractors & Reverse Charge VAT
A subcontractor no longer charges VAT to a Principal Contractor, where the charge on the invoice relates to a service subject to Relevant Contracts Tax in the Construction Industry. Instead the Principal Contractor is responsible for calculating the VAT on the amount charged by the Subcontractor and paying this directly to the Revenue through his/ her VAT Return.

To post an invoice received from a Subcontractor:

Purchases > Batch Entry
Reference - Your Purchase Invoice/ Credit Note Reference
Date - Enter the date of the invoice
Customer Name - Select/ Set up the Subcontractor
Nominal Account - Select "Sub Contractors" as the Nominal Account
Amount - Enter the invoice amount exclusive of any VAT
VAT - Attach the 0% VAT rate by using the arrow up and down keys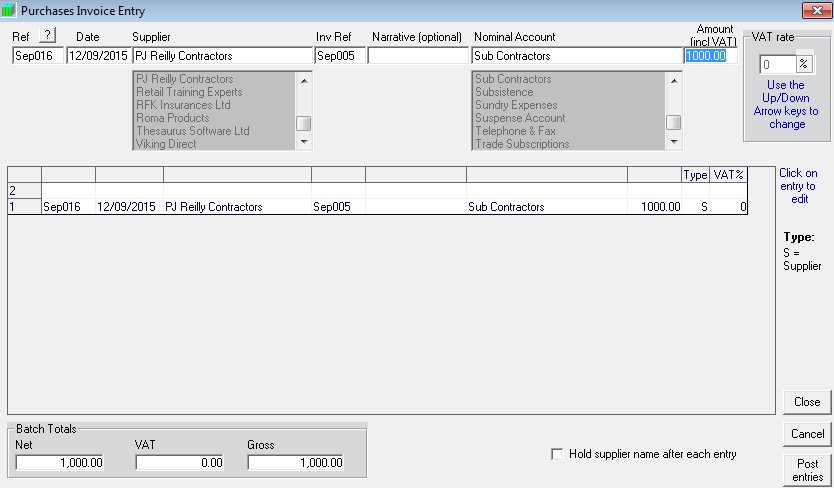 To account for the VAT element relating to Subcontractor invoices you will first need to set up two new accounts:
Set Up > Bank Account Names
Rename an unused Bank Account as "RCT VAT Entries" and click on "Update"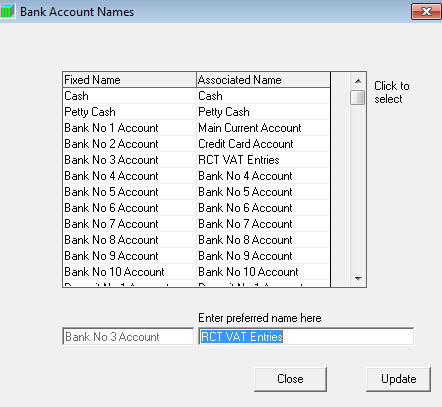 Set Up > User Defined Income/ Expenses
Rename an unused Expense Account as "RCT VAT" and click on "Update"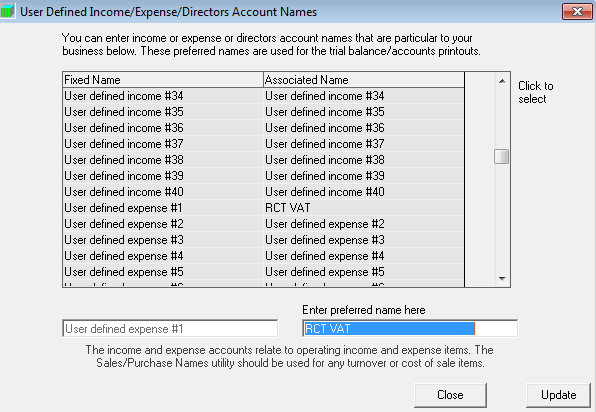 Set Up > Show/ Hide Nominal Accounts
Select the 'User defined expense' that was renamed in the step above, tick to show in 'Cheque Payments' and 'Cash Receipts' and click on 'Update'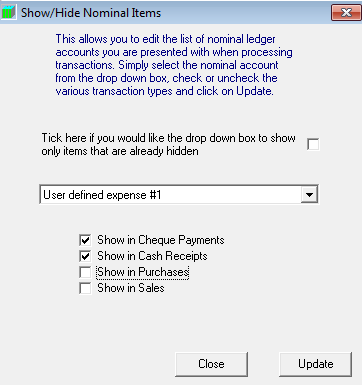 NB. The above only needs to be set up once.
To account for the VAT Payable on the Subcontractor invoice:

Bank > Receipts
Bank Account - Choose "RCT VAT Entries" as the bank account
Reference - Enter your internal reference
Date - Enter the date shown on the invoice
Customer/ Payer - Set up/ choose Collector General – RCT VAT as a Payer
Narrative - Can be used to enter the Subcontractor's name to which the entry relates
Nominal Account - Choose "RCT VAT" as the Nominal Account
Amount - Enter the VAT inclusive amount of the subcontractor invoice
VAT - Attach the 13.5% VAT rate by using the arrow up and down arrows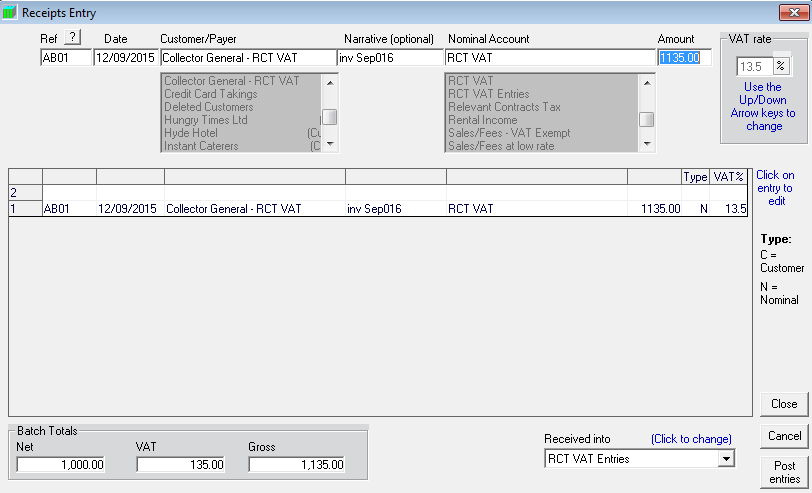 To account for the VAT Reclaimable on the Subcontractor invoice:

Bank > Payments
Bank Account - Choose "RCT VAT Entries" as the bank account
Reference - Enter your internal reference
Date - Enter the date shown on the invoice
Supplier/ Payer - Set up/ choose Collector General – RCT VAT as a Payee
Narrative - Can be used to enter the Subcontractor's name to which the entry relates
Nominal Account - Choose "RCT VAT" as the Nominal Account
Amount - Enter the VAT inclusive amount of the subcontractor invoice
VAT - Attach the 13.5% VAT rate by using the up and down arrows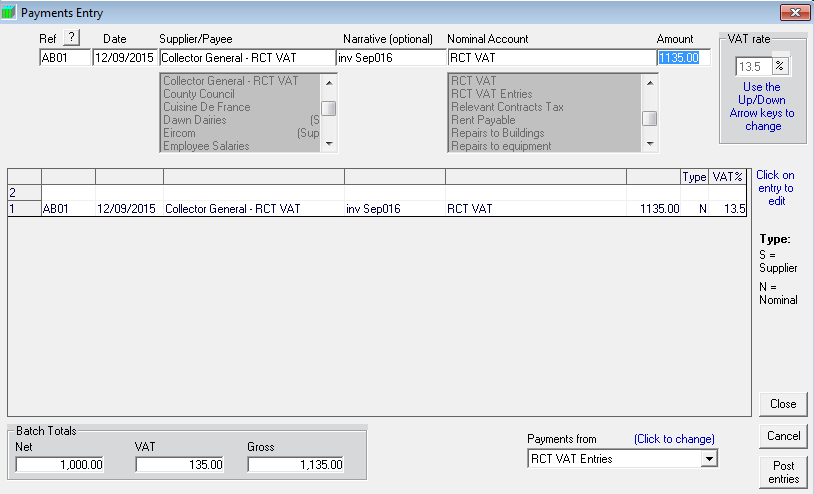 The VAT Report will now reflect the VAT amount applicable to the Subcontractor invoice as a reverse charge i.e. the VAT charge will be included in both the VAT on Sales total and the VAT on Purchases total: